May is "Morse Code Appreciation" month at Wythall Radio Club – and some of our new members received special awards to mark their progress in learning the 'dots and dashes'!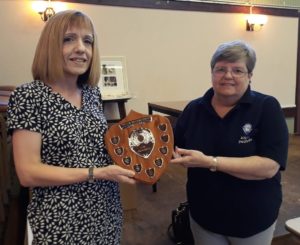 Harry M6NKW, Stuart M0SRZ, Ian 2E0LQY and Kim M6SSV were singled out for special praise. Kim made his first ever Morse code contact – with a station in Germany – during one of the Club's Friday morning 'open shack' sessions.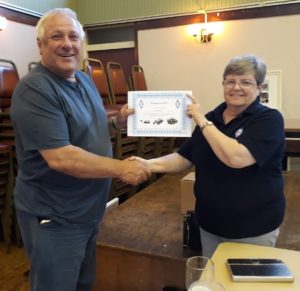 The overall winner of the Lew Williams Memorial Shield was Sue 2E0LUJ. She not only learnt Morse code but also built a small transmitter/receiver.
The Club also recognised the contribution of members who teach and promote use of Morse Code, awarding certificates of commendation to John 2E0XET and John G4OJL.
So very well done to our members, and we look forward to hearing you try out your new skills on the air!