The Wythall Radio Club Christmas Foxhunt Trophy has its first winners! Steven 2E0SDD & girlfriend Stacey M6STJ scooped the M0GJM Trophy earlier today.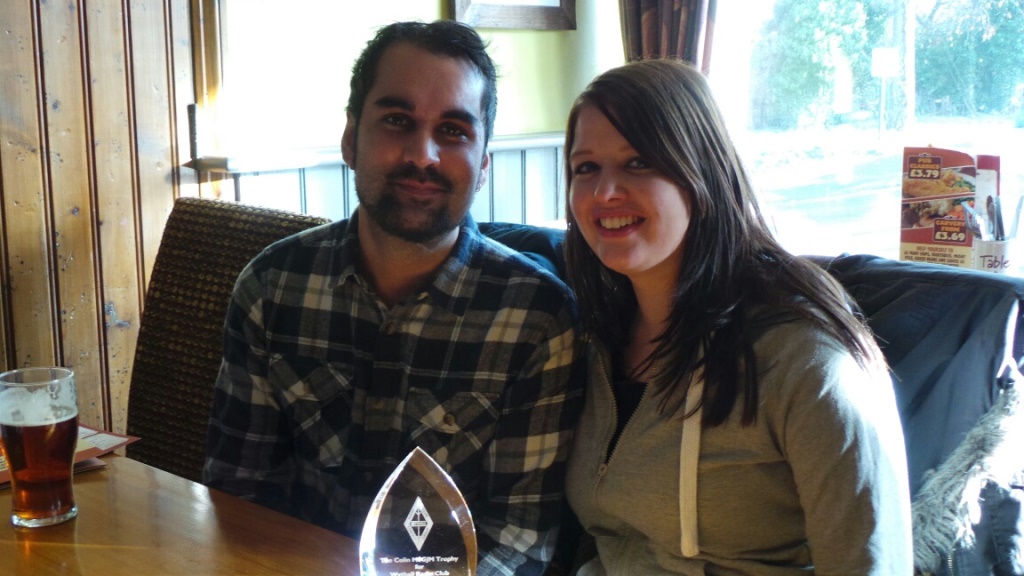 The morning unfolded with Phil 2E0WTH volunteering to be the first "fox" – he was found by Colin G6ZDQ & Janet, Pete M5DUO and wife Anita M6DUO, though they had to negotiate a ford to get to him!
The DUO's acted as next "fox" and placed themselves by a church where signals would reflect and give possible false readings. It took 4 transmissions before David G7IBO caught up with them.
David then became the final "prey", but was found after just two transmissions(!) by Steven 2E0SDD and Stacey M6STJ, who were then deemed winners by virtue of being the fastest "hunters" of the day – very fitting as they were two folk for whom the late Colin M0GJM had a very soft spot!
Enjoy the photo gallery below to get a flavour of how much fun was had by all!