The latest edition of the Wythall Radio Club Newsletter is out today!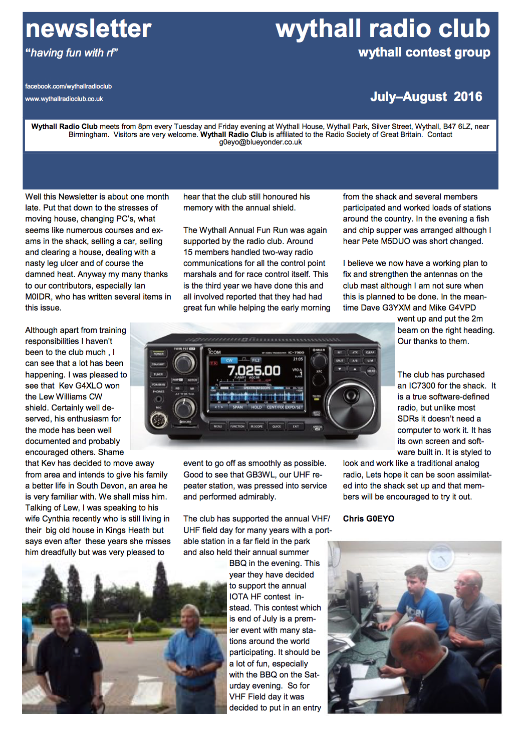 Hot off the press from editor Chris G0EYO, this edition features M0IDR going QRP.
Also busy is M0MCX getting to grips with the WSPR mode, and a report of members visiting G4JGV in the Canary Islands.
More from M0IDR on the new Digital Fusion mode and how to use it with a DV4Mini dongle and of course there is the usual Training, editorial and Club news, with more about the Lew Williams Shield award, won recently by Kev G4XLO.
It's a bumper edition, as always, and can be found here, or by clicking on the Newsletter Graphic on the right of this article.
Enjoy!