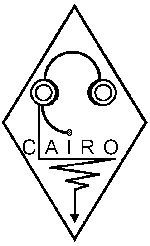 Hands up those who have heard of the CAIRO Interface Scheme? Well, not many, and that includes our own members here at Wythall Radio Club!
This Tuesday 16th Feb though, all is going to be revealed!
Club member Dr. Pete Best G8CQH is a bit of an expert on this and is going to be presenting a talk so we can find out more about CAIRO.  (Hint, it stands for Communications Audio Interface for Remote Operations)
CAIRO involves enhancing your home station with standardised signals and connectors, but there's more to it than just that.
Pete has a page on his website where you can have a sneak peek if you are really keen!
However, hearing from the man himself and the opportunity to ask questions is always better, so come along this Tuesday at 8.30pm to Wythall House, Silver Street, Wythall B47 6LZ and join us to find out more!