We hope it will be, for the key in question is Wythall Radio Club's brand new Morse Paddle Key.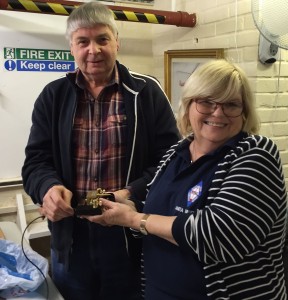 For some time now, our More Code training class, ably led by the "Two Johns" M6KET & G4OJL, have been short of their own twin paddle key.  No longer!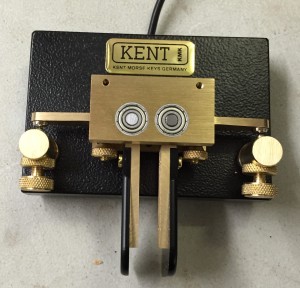 Last night at the club, Chairwoman Anita 2E0DUO presented the class with a brand new Kent key, with help from our friends at Martin Lynch & Sons.
John Bevan G4OJL received the key on behalf of the group saying, "This is a fantastic addition to our class – it allows us to start teaching members how to use paddle keys more effectively. Thanks to the Club Committee for OK-ing the purchase so quickly."
Wythall Radio Club's  Morse Class has been running now for around 5 years and remains very popular with members. If you are interested in taking part, why not contact John M6KET by contacting him at john (at) johndaws (dot) plus (dot) com? Meantime, click on the photos for a better look at our new baby!