The results of the RSGB's VHF Field Day are out and it's good news for Wythall Radio Club.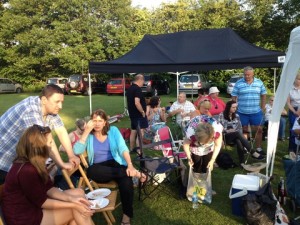 Members achieved a creditable 7th place finish in the overall Mix and Match section of this large summer radio contest. 50MHz and 70Mhz saw the best showings but that came as no surprise on the basis of antennas used and manpower available.
Since VHF Field Day is also an excuse for our summertime BBQ and social, the contest station was not manned all the time – there was superb food and drink and great company to enjoy.
Perhaps next year we should stop eating meat and drinking beer and wine and get on the air even more – or maybe not!