One of the slightly better things about the dark evenings here in the UK is that indoor activities take more of a centre stage. That is certainly the case this week at Wythall Radio Club, as our meeting on Tuesday sees us re-living some of the lighter nights and warmer days by taking a look back at our Field activities this year.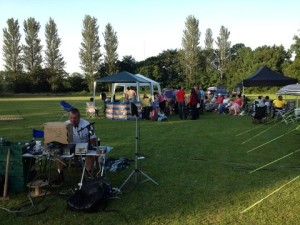 Paul 2E0ULC has been putting together some videos from his camcorder, which was running most of the time during VHF and HF SSB Field Days and this is the week that Wythall Radio Club Members will gather to watch the fruit of his labour!
Visitors are of course very welcome – the meeting starts at 2030 in the Club shack at Wythall House, Silver Street, Wythall B47 6LZ.
Perhaps we will see you there?