No-one can surely have failed to notice that the UK is celebrating something special this weekend (and we don't mean 2 extra days public holiday!)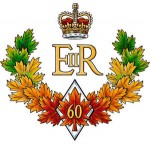 "Her Maj" is rightly the centre of attention this coming weekend and we at Wythall Radio Club are also taking part in her celebrations.
We will be joining in with the village activities this Sunday and Monday with a Special Event Station to mark the Jubilee. Listen out for the callsign GQ4WAC  and feel free to contact us (most likely on the 80 metre, 40 metre, 20 metre, and 2 metre bands).
Catch you on the air!