Ian M0IDR – a Wythall Radio Club member – reports on his build of this small low power transceiver. This is the first in a series of reviews. His home is in a former orchard area, hence the title of these posts!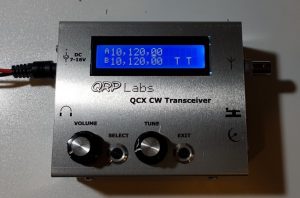 The QCX is a 5watt CW only transceiver with a very compact footprint which is available ready built or in kit form. Unfortunately the rather good aluminium case was discontinued in January 2019 and my purchase was a kit with case just as QRP Labs announced the change. The case can be bought elsewhere and details are on the QRP Labs website.
The kit and case shipped from America without any Customs charges, although it took some 5 weeks to arrive. Very well packed indeed with all components bagged by type.
Not for the faint hearted, I suggest, as assembly involved a fair bit of tricky intricate coil winding.
The assembly instructions are downloaded from the website and run to over 140 pages of very clear detailed instruction.
Having a fine tipped temperature controlled soldering iron made for perfect soldering first time around as removal of any multilegged component would prove very difficult. A desoldering station was on standby just in case.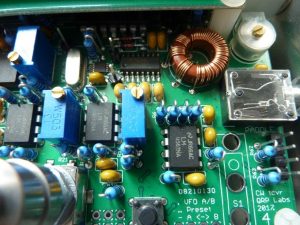 The multi-winding coil was by far the most difficult to assemble but inductance measurements proved each winding before fixing into position (photo left).
Assembly proceeded in strict order of instruction and the completed board was mounted within the case (photo right).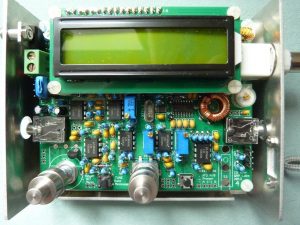 Assembly complete – the unit on test (photo below)!
Since building this, I have purchased a second user GPS module – QLG1 – which can be added to effectively use the rig as a WSPR beacon.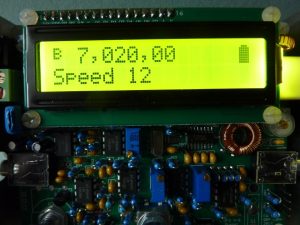 This module is only available in kit form and interfaces to the QCX via a 4 core umbilical cord.
For the moment, I am pleased that the QCX assembly was trouble free and look forward to interfacing to the GPS module when time permits.