It's Fireworks time at Wythall Radio Club – not that any of our equipment is going up in smoke, you understand…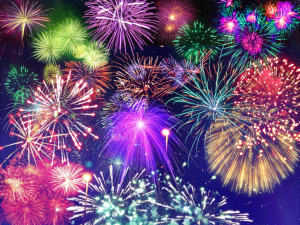 Every year, the Wythall Community Association, where we hold our meetings (and indeed our annual Hamfest) puts on a Bonfire and Fireworks display. This brings in much-needed funds for the Association.  And each year, members of the constituent associations are asked to provide volunteers for the event.
While members of Wythall Radio Club have done this faithfully for many years, this year we are going to be using more of our radio skills.
Club liaison Dave 2E0HPD is arranging our shifts so that we can use our radios a little more as we did in the Wythall Fun Run in the summer. And so a bumper load of members is now getting ready to help with comms at the event in a way we have not done in previous years – it should be fun!
If you are thinking of coming along, you should know that the gates are open at 6:00pm with the Bonfire lit 30 minutes later: the two firework displays are at 7.30 and 8.30 – tickets are £7 on the gate but under 11's get in free! And if you see people with walkie-talkies and wearing a reflective vest, why not tell them you heard about them from this website?