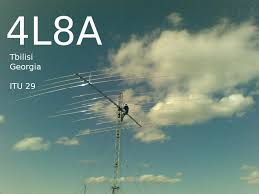 Wythall Radio Club members participated in this year's World Amateur Radio Day (WARD) by contacting stations around the world.
Saudi Arabia, Canada, Georgia (photo left), Romania, Israel and Kuwait were amongst the countries with whom Wythall club members had two-way conversations on the short wave bands.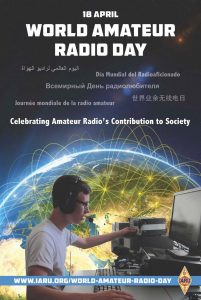 Contacts included stations with special 'WARD' callsigns.
John 2E0XET worked HZ1WARD (Saudi Arabia) using Morse code on the 20 meter band, Chris G0EYO contacted AM1WARD (Spain) using digital mode FT8 on 160 meters, and Chris G3YHF talked with 5P0WARD (Denmark) on 40 meters.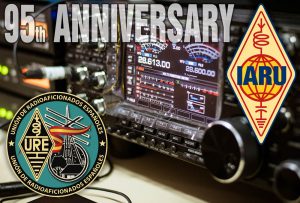 Amateur Radio experimenters were the first to discover that the short wave spectrum — far from being a wasteland — could support worldwide propagation.
Today, 100 years later, Amateur Radio is more popular than ever, with more than 3,000,000 licensed operators worldwide!
Amateur radio community has proved vital in recent emergencies – when mobile phone masts and telephone lines are out of action, radio amateurs often provide the only means of communication with the outside world.
World Amateur Radio Day celebrates the fun of amateur radio and its scientific and humanitarian contribution.