The members of Wythall Radio Club are very much looking forward to this Tuesday.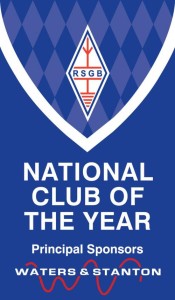 Martyn Vincent G3UKV, RSGB West Midlands Regional Manager, is visiting us to present Chairman Mike G4VPD with the trophy and certificate for Region 5 Club of the Year.
Martyn only visited the club a few weeks ago on RSGB matters, so a return visit is very welcome, especially in such pleasant circumstances.
The presentation will take place in the club shack at 20:30 and we expect a full turnout so get there early!
We would also like to congratulate the other finalists in the competition and wish then good luck as they fight it out to be named UK Club of the Year 2014. In our category, they are Worksop ARS, London Hackspace & Mid Ulster ARC – all the best to you all!