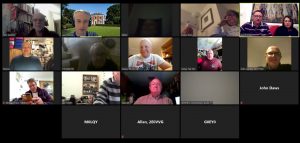 Wythall Radio Club members gathered on Zoom last night to hear the results of the annual Easter Contest.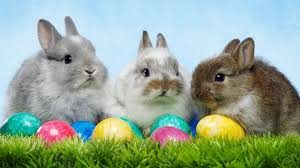 Over 40 members participated in the contest, and highpoints were QSOs with some of our more distant members in Scotland, Torquay and Derby.
Besides using 2 meter FM and our 70 cm repeater GB3WL, there were qsos on the 160, 80, 40, 10 and 6 meters bands, using SSB, CW (Morse Code) and digital voice, as well as on our Zello channel.
In the 2m/70cm FM section, Maz M6NKO won the award for the highest placed Foundation licencee.
The overall winner was Kev 2E0NCO, who will be awarded the Colin Baker G6ZDQ Easter Contest VHF/UHF Shield, in memory of our former Club member. Over the 5 days of the contest he achieved 124 QSOs with 37 different Club members giving a total score of 3071 points!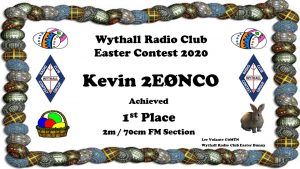 Miles 2E0YZW retained his second place position from last year with 1984 points, and Roy G0HDF was third with 1250 points.
There was very close competition for the top places in the all bands/all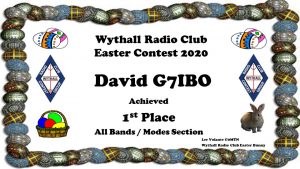 modes section. David G7IBO came first with 124 QSOs with 43 Club members over the five days, and a total score of 3655 points. He will be awarded the David Dawkes G0ICJ Easter Contest all bands/mode section Shield, in memory of our former Club member.
Close behind was Stuart M0NYP who had more QSOs – 134 – but fewer multipliers giving a total score of 3560. Ian M0LQY was third with 2664 points.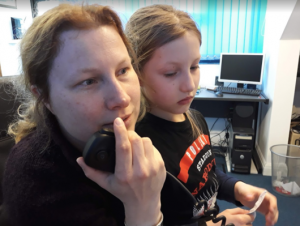 Tim M6OTN, based in Worcester, won the award for the highest placed Foundation licencee in this all mode/band section.
Club members like Sylvia M3SSP had support from a junior operator, others (G0MTN) had their rig in a convenient cupboard, and Allen 2E0VVG had his on a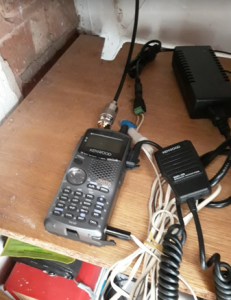 bike!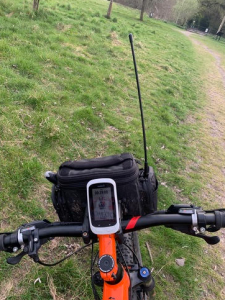 The G6ZDQ and G0ICJ shields will be presented when Club members are once again able to meet again face-to-face.
Our usual prizes of Easter eggs will also be awarded when the Easter chicks start laying again!
As usual, Stuart M0NYP captured the five days of radio fun in a cartoon!