The members of Wythall Radio Club wish all readers and visitors to this website a very happy and peaceful Easter!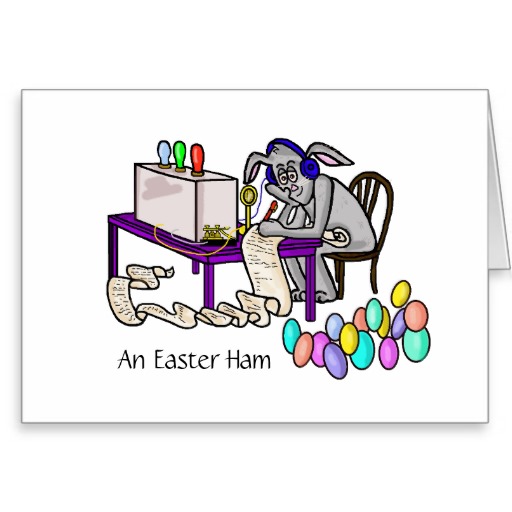 It's been a great year for our club, as you can see by a visit to our "News Time Machine" in the right hand column of this home page.
We are still recovering from what most senior members in the Club regard as the best Hamfest ever held at WRC.
But at the moment, we are deep into our members' Easter Contest. Those of you within earshot of the area will doubtless have been a little bemused by lots of number exchanges going on. Don't worry, it will all be over by Easter Monday night!
This Easter Tuesday, we will having a very special guest at the club, but more news about that later.  If you are thinking of coming to visit us anytime, next Tuesday would be a very good night to do so.